I was hoping that today that I would have a new video up on the LimeBlog announcing a couple of things. First, I wanted to announce this blog; LimeANALog at it's .com address. Really, I haven't announced much about this area because I like to do things big! Second, I wanted to announce that the LimeBlog could finally be found at LimeBlog.com instead of the hard to remember lgt2.com/limeblogbeta or vlog.lgt2.com. Sadly, after waiting about 5 months anxiously, the current owner of LimeBlog.com (some no name in Korea) renewed the domain another year. I was online at 12:01am to snatch it and instead got another slap in the face my an asian (they always slap me in the face for some reason, but that's another story... kisses to all my asian friends). So, it didn't happen and I wanted to rant about that... so I am thinking of alternatives in the meantime and will announce them shortly.

Second, I do not have any time anyway to create videos and podcasts... hardly have time to write this entry either (as I am rushing though). Work has been insane lately, I just can't keep up but am working around the clock everyday to do my best. This happens occasionally, being self employed, you have to grab as much business as you can, but then you have to have some sort of timeline so you can finish all the work on time. No matter how hard I try, the timelines always get messed up and everything either comes all at once or nothing at all. The past couple weeks its been all at once and I don't see it letting up any time soon. So, I get very anxious. Every time I get anxious, I quit smoking... why do I do that. Anyway, I'm being blessed in ways I do not understand. Huh?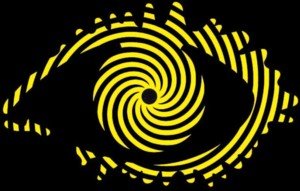 I'm losing train of thought again, because I know I have to go and get back to work. I do have to say that I have been doing something else while I am working... and that is being completely obsessed with Big Brother... not just the current USA season that is playing out on tv right now, but also going back and watching Season 1 and 2... 3 and parts of 4, parts of 5 and 6 ... AND I just finished watching the UK season 7 and am wanting to go back and watch 6 again. OMG, what am I doing to myself. I can't get enough... but it's fun and keeps me virtual company during the days and nights while I sit at my computer and work all by my lonesome :(

So, pray for me, I need help in many ways. Or I just need to take a break and go to the bar one night soon. You decide: to vote 'stay at home and work' press 1, to vote 'go get drunk' press 2. All calls are $.99 and do not go towards a charity. Find out Sunday, on a very special episode of LimeANALog, who will be sober or who will be drunk.

'fade in theme song'

Kev!